» ABOUT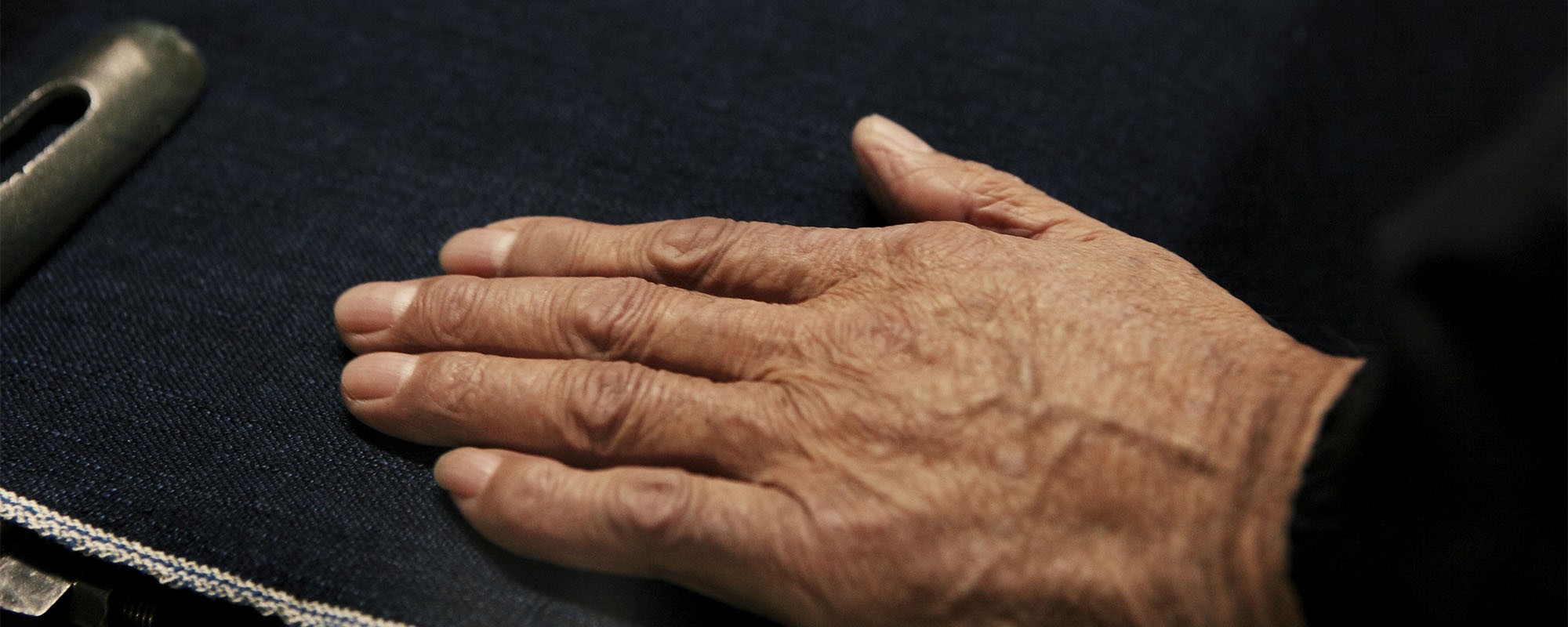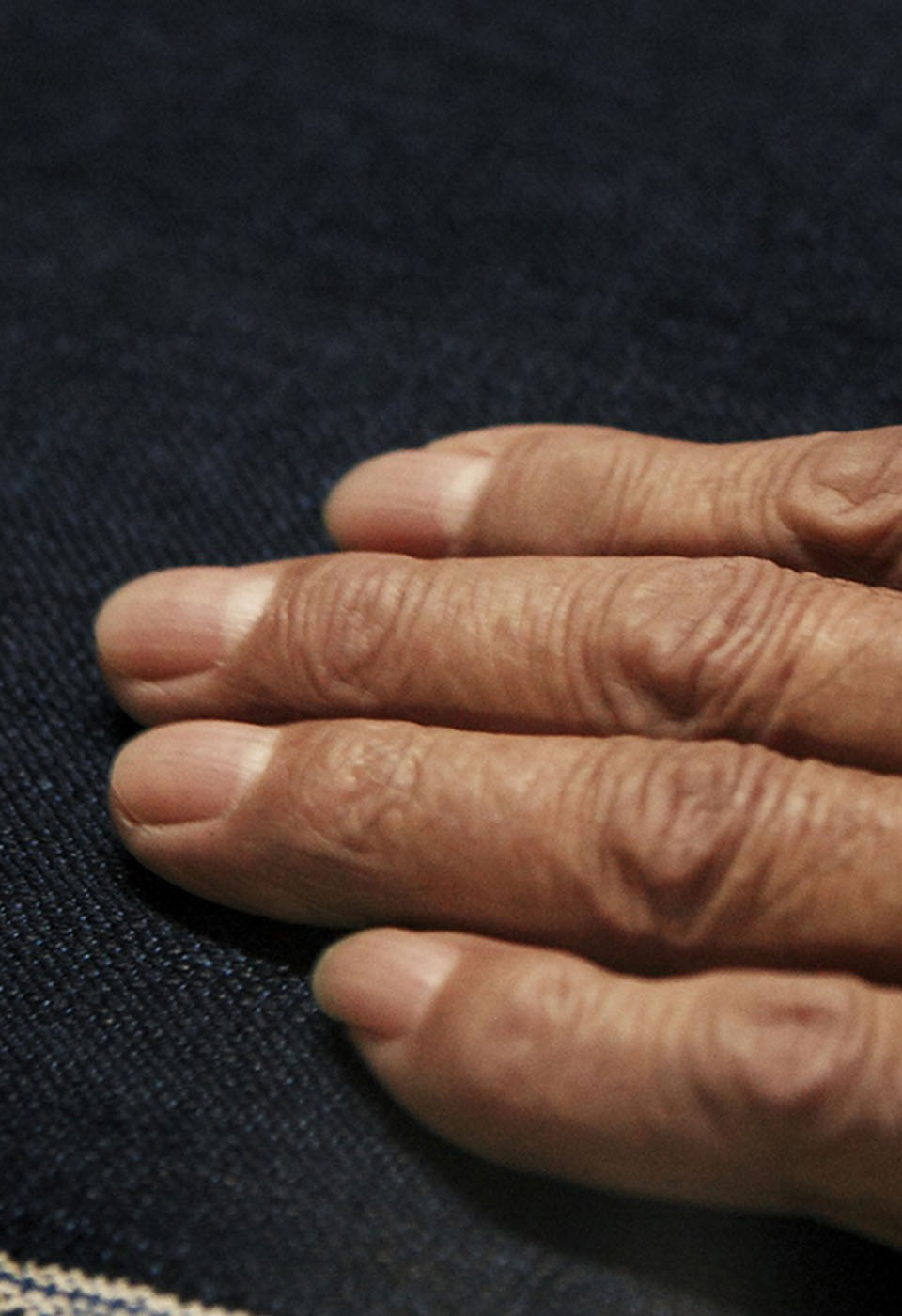 ABOUT
HISTORY
1997年、岡山県倉敷市児島にて(有)正藍屋 設立。
Syoaiya Inc. was established in 1997, in Kurashiki-city Okayama, Japan.
PHILOSOPHY
社名の正藍屋(ショウアイヤ)、ブランド名のピュアブルージャパンは、天然の藍やインディゴが持つ美しい青色への強い関心や愛着からネーミングされています。
私達が展開する全ての商品は純日本産です。日本が世界に誇る繊細で卓越した技術を染色・織り・縫製・加工など全ての工程に生かし、インディゴの新たなる表現への挑戦を続けています。
Our company name "Syoaiya" and our brand name "Pure Blue Japan" both reflect our profound affection for natural indigo and it's beautiful blue colour.
All our products are entirely domestically produced in Japan.
We are on a continuous mission to challenge the new expression of indigo by utilizing the delicate and outstanding technology of Japanese craftsmanship for all processes, including dyeing, weaving, sewing and distressing.
HIGHLIGHTS
生地を織る前の糸の段階で染色する"先染め"、特にロープ染色という手法を用いてオリジナルの生地を作るところから私達の商品作りは始まります。
糸の形状や原料となる綿の品質に拘り、独自にブレンドした様々な濃度のインディゴを使い分け、アイテムに応じた着用による経年変化を考慮し染色する。
さらに、当社専用に極限までカスタムされた織機や編み機を使用することで、素材に独特の風合いと魅力を宿らせます。
特に、ザラザラな手触りが特徴的なセルヴィッチデニムについては、機屋の職人さんと共に試行錯誤を重ね、通常の考え方では不可能と言われていた凹凸感を実現させた自慢の生地です。
長く着続けることでライフスタイルが刻まれる、日本独自の繊細で高品質な商品を是非お楽しみください。
Our manufacturing begins with "yarn dyeing" — which means the thread (or yarn) is dyed first, prior to weaving. We specifically employ the method called Rope Dying to create our original fabric.
We carefully select the shape of the yarn and the quality of the cotton, and use various shades of originally blended indigo. Upon dyeing, we also take into consideration how the item will change over the years of usage. Additionally, we manage to generate special texture and original charm to the fabric by using weaving machines and knitting machines especially customized for our company.
We particularly take pride in the original slubby texture of our Selvedge Denim, which is an accomplishment of many trial and errors to achieve this impossible goal.
The changes you will see after long-time use of the garment will be a reflection of your lifestyle. We hope that you will enjoy the feel of this delicate and high quality product of Japanese origin.